WE MANAGE AND CREATE YOUR ADS CAMPAIGNS
Google

Adwords

Campaigns

Increase your visits, income or customers with Google Ads
GOOGLE ADS CAMPAIGNS
What is
Google
Ads?
Google Ads is the general name for the different forms of paid advertising available on Google. It works with a Pay Per Click (PPC) system. That is, you will only pay for each customer who clicks or clicks on your ads and is taken to your website thanks to advertising on Google.
The campaigns in Google Adwords allow us
Create

ads that really
reach the general public and

thus

get more

sales

and

calls.

Google Ads is a Google tool to publish visible ads in the first search positions. This type of positioning also called SEM positioning or pay-per-click campaigns are used daily by thousands of companies to get customers through the Internet. These campaigns on Google work through short ads with an effective description of our business. They also carry the link to our website, telephone and many other extensions with which we can make customers find us easily. With a well-managed ad plan in Google Ads we can achieve many sales with a moderate investment. For this reason, every company that wants to compete and grow on the Internet today advertises itself on Google since it is also the largest search engine in the world through which thousands and thousands of users search for information every day for what our business has. to be on this platform.
DIRECT AND CONSTANT COMMUNICATION
What are the
benefits

of

Google

Ads?

Exponentially increase visits to your website and make the investment profitable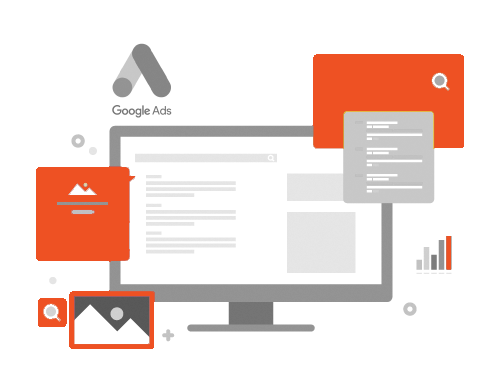 Google Ads
Google
Adwords
Campaigns
Our work is always oriented to meet the needs of our clients.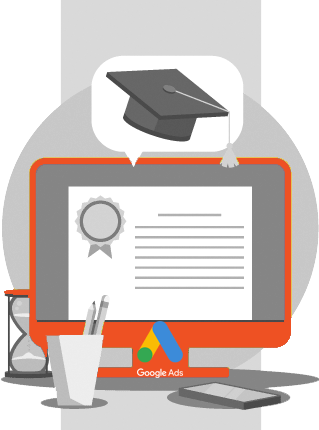 GOOGLE CERTIFICATIONS
We are
certified

by

Google

Google Ads advertising are paid ads that appear in the top positions in the Google search engine. The main advantage is that you will have positioning from day one, achieving greater visibility for your website, and therefore, attracting more visits and customers. At Sercan we offer professional Google Ads campaign management.
WE CARRY OUT YOUR ADS CAMPAIGNS ON GOOGLE
With your
Ads

campaigns


you will earn ...

Customer Fidelity, More Customers, More Sales
Web Cantabria.app
At Sercan we have created this new website with the aim of helping local businesses and we are creating the #DondeComprasImporta campaign with this we want to contribute, recognize and help all those small and medium-sized businesses that, with great effort and creativity, are managing to overcome the circumstances so adverse caused by the Covid-19 crisis.
NOS ADAPTAMOS A TUS NECESIDADES
Do you
need

a
budget?

Contact us